Date : 20 March 2022 Categories : Blog, News
Experiences of a Summer School student: "I had a lot of fun and I have met new people"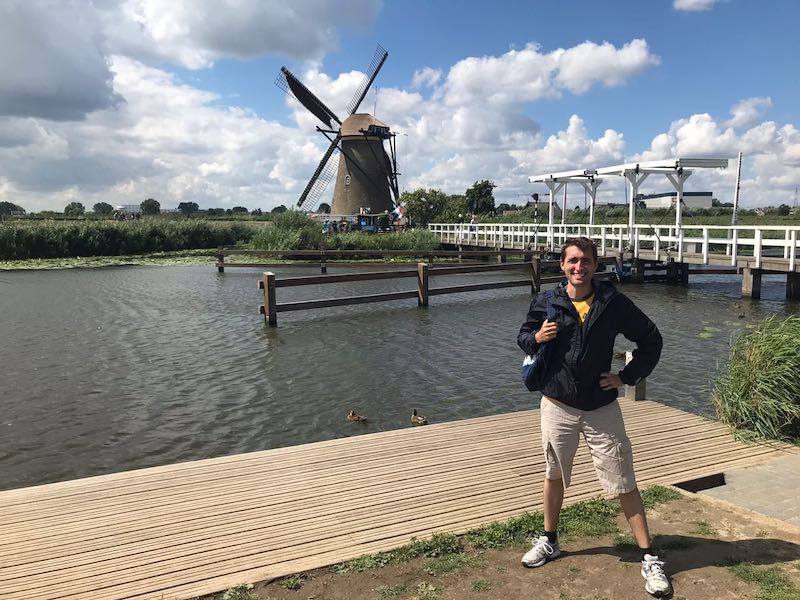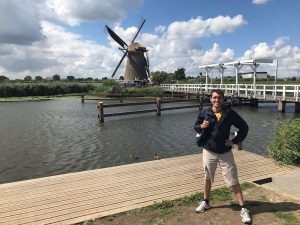 Every summer Babel offers more than 30 summer courses in Dutch and English, in collaboration with Utrecht University. Students from around the world come to Utrecht to take one of our intensive language courses, which are given in July and August. One of the students that attended an English course in Utrecht in 2018 is Pierpaolo, who comes from Italy. We asked him about his experience.
How long have you been in Utrecht?
"I have spent a month in Utrecht to improve my English to C1 level with the course. I lived in an apartment with five foreign students that also took part in the Summer School at Babel."
What did you like most about Summer School?

"I really enjoyed sharing my culture and experiences with other students. We were not only taught in the classical form, but we also learned the language by debating and getting to know each other. So it was much more than simply listening to a teacher and doing homework. We improved our communication skills and relationships at the same time."
How was your experience with the teachers?
"The teachers were friendly and helpful. They showed us their love for the topics and were very sympathetic. One of the teachers, Mr. Gainey, for example, always had time to talk with us after the classes."
How was your experience in Utrecht?
"Utrecht is a beautiful city and especially the cathedral is stunning. I noticed that it is very convenient to use a bicycle as transport: it is fast, cheap and environmentally-friendly." Public transport was a bit more expensive, but overall the cost of living are affordable. I especially appreciated the discounts for students!"
Have you met new people?
"I have met many new people, including from Europe, Asia and South America. I became good friends with Pablo from Chile. We are still in touch."
What did a regular day look like?
"On weekdays I woke up at 7 am. I took classes until 2PM / 3PM, then I did homework and after the classes I went to the gym or visited the town around 5PM with a friend. In the evening I had dinner and sometimes we had evening activities with the Summer School. When there were no activities I would hang out with friends."
Did you do other things besides studying?

"During the weekends I often went to different places and sights nearby Utecht, for example Amsterdam, Kasteel de Haar and Kinderdijk. And sometimes I had a food contest with my good friend Pablo. We had discussions about the delicious dishes from our home countries, which sometimes resulted in a competition to make a lot of food which could feed the whole building!"
Would you recommend the Summer School to others?
"Yes, I would definitely recommend the Summer School. It was a great way to spend a part of my summer vacation. I had a lot of fun, discovered new places, met new people and in particular met a good friend. I was able to learn new things and relax at the same time. Furthermore, I had the opportunity to put my daily problems and worries aside during the weeks. Thanks to Summer School I was able to relax, reduce stress and find time to work on myself."
Take a course at the Utrecht Summer School
In cooperation with Utrecht University, Babel organises more than 30 English and Dutch courses this summer. Besides the language courses, accommodation and social activities will be provided. Check it out!