Date : 16 May 2019 Categories : Blog
Experiences of a summer school student: 'I had fun, saw a lot of new places and met new people'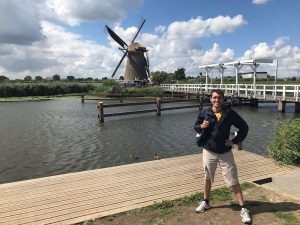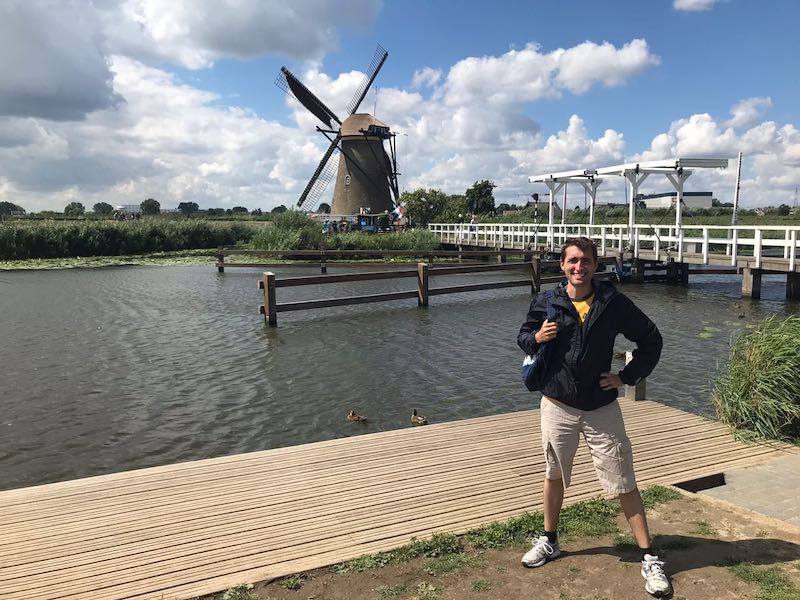 Every summer, Babel offers – in collaboration with Utrecht University – more than 30 summer courses in English and Dutch. In July and August, students from all over the world come to Utrecht to delve into a course. One of those students is the Italian Pierpaolo, who has spent a month in Utrecht to learn better English. We interviewed him about his experiences.
How many weeks did you spend in Utrecht?
'I have spent one month in Utrecht to follow a course useful to improve my English level, specifically to obtain a C1 level. I lived in a Utrecht University's building, called Parnassos, in an apartment with five other foreign students and I had my lessons in Babel offices in Utrecht.'
What did you like the most about the summer school?
'I have really appreciated the possibility to compare my culture and my experiences with the other course's participants. There wasn't only studying or teaching, but we have learned the language by debates and knowing each others; so it was funnier than listening to a teacher and making homework. We improved our communicational skills and our relationships at the same time.'
What did you think of the teachers?
'The teachers were very sensitive and helpful. They were able to send the student their love for the subjects and were very sympathetic. For example, Mr Rob Gainey had always time to talk with the students about actualities after lessons.'
What was your experience with the city Utrecht?
'Utrecht is a beautiful city, the Cathedral is amazing. It's really useful to use a bike to move, they are fast, cheap, and eco friendly. Maybe the public transport was quite expensive but generally I found that the life cost in Utrecht was good. I appreciated the high number of discount for the students.'
Have you met people / new friends?
'A lot of new people, from Europe, Asia and South America, in particular a new friend, with which I talk yet, Pablo from Chile, he is a nice friend and a good person.'
What did a normal day look like?
'During the week I woke up at 7.00 a.m., then lessons until 14.00/15.00, homeworks, and after 17.00, alternately, I went to the gym or I visited the city with a friend. Then dinner and sometimes evening activities with summer school or I went to a pub with friends.'
Did you do other things in Holland / Utrecht, besides studying?
'During the weekend I organised day trips to visit other places near Utrecht, for example Amsterdam, the De Haar Castle, Kinderdijk, etc. Sometimes with my friend Pablo we started discussions about the different food from our countries, that generally ended in a cooking contest, we prepared enough food to feed the entire apartment. It was fun.'
Would you recommend summer school to other people? And why?
'I recommend it to other people because I found it an exhaustive and different way to spend a part of summer holiday. During that period I had fun, I saw a lot of new places and met new people, in particular a new friend. And I rest myself and learned something at the same time. This experience allowed me 'to turn off all the contacts' with my job, my problems, etc. Thanks to summer school I relaxed myself, I reduced stress and I found time to think about myself.'
Broaden your horizon with a summer course. Want to learn more? > LINK.