Date : 22 September 2023 Categories : Blog, Cursisten over Babel, Nederlands leren
The student's side: 'It changed my life'"
Amr has achieved a remarkable feat by completing three courses at Babel within less than one year: A-intensive, B1-intensive and B2-extensive. Here he shares his experiences and insights into his language journey.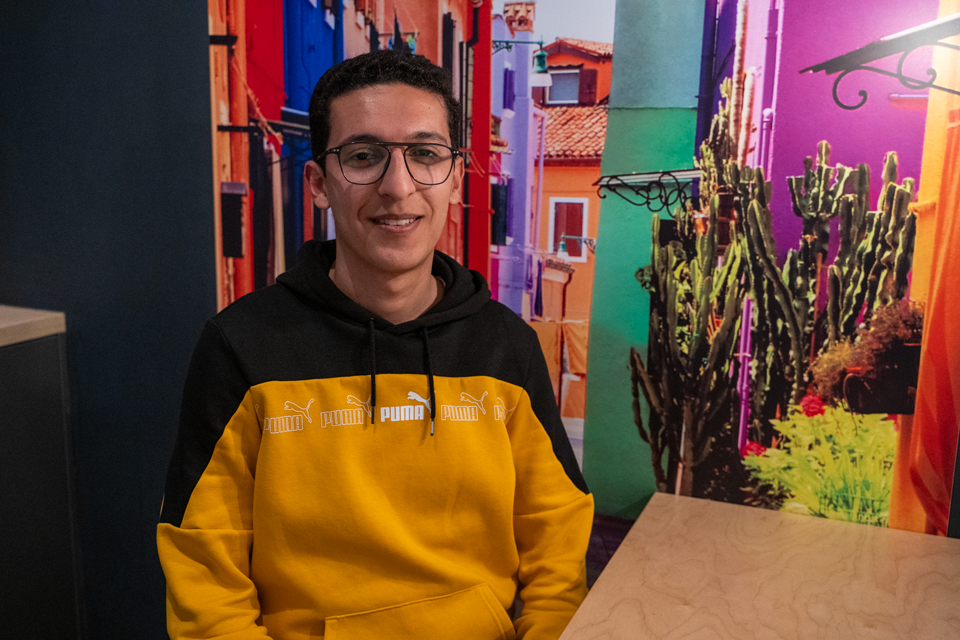 How did you come to take a course at Babel?
My sister urged me to enroll in the course. After hearing her positive response, I decided to go for it. It wasn't easy at first. Speaking and writing in Dutch was difficult for me, especially because of all the grammar rules. Fortunately, the teachers and my classmates were able to help me.
How do you look back on your experience?
Looking back, I can honestly say that it changed my life. One of the biggest benefits is that I can now communicate with Dutch friends without difficulty. It has helped me make friends. Also, it has also helped me in my work. New opportunities have found me.
What did you find most difficult?
One of the biggest challenges was mastering the complex grammar rules and sentence structures. I often had to encourage myself to persevere even when it seemed difficult. What really helped was listening carefully to my teachers. I also started watching Dutch TV programs and listening to Dutch music to improve my language knowledge.
What would you recommend to others?
It is good to practice a lot and use the language every day, even if it is difficult sometimes. I think everything I learned about language will help me in my work and my daily life.