Korean 4 course (A2- → A2+)
Level: Intermediate (A2/B1)
Are you planning to visit South Korea? Maybe there's a business trip to Seoul in your diary? Or perhaps you're planning a relaxing holiday to the tropical island of Jeju? In Korean level 4, you work towards language level A2+.
About Korean level 4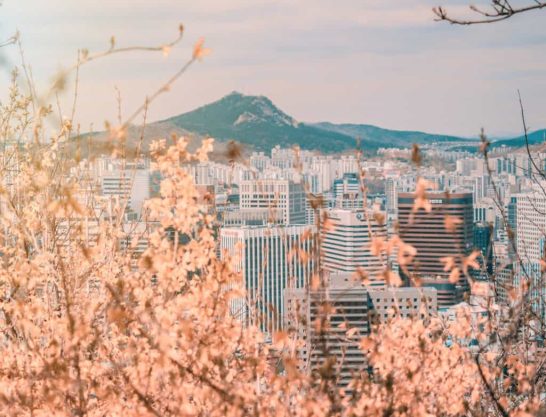 In this course you will broaden your grammar knowledge and expand your vocabulary. For example, you will learn to connect main and subordinate clauses in new ways. We will also practise the use of the different polite forms in Korean. You will learn how to address people politely and appropriately.
We don't just teach the linguistic aspects of Korean. We also delve into the cultural aspects of the language and teach you what is culturally appropriate in different situations and contexts. This is knowledge that will certainly come in handy if you want to make friends in South Korea!
Learning goals
In Korean level 4, you will work towards level A2. You can join this course if you previously completed our Korean level 3 course or if you have reached level A2- in another way.
By the end of the course you will be able to:
make suggestions; for example, you will be able to ask new friends if they would like to go to the cinema with you.
express your wishes more clearly. No more surprises when ordering in a restaurant!
connect main and subordinate sentences together in a wider variety of ways.
Method
We use a text and workbook in this course. During the interactive classes, you will work on your spoken, listening, reading and writing skills.
Don't understand an activity? Don't worry! Your teacher will always help you with lots of extra examples and explanations.
We work with a mix of individual and group activities. You will always receive personal feedback and attention from your teacher.
Time investment
This course consists of 9 lessons at Babel in Utrecht or in the virtual classroom.
In order for you to get the most out of the lessons, you will need to spend two to three hours per week on homework and self-study. Your teacher will give you all the materials and help you need to be able to do this, and you will of course receive feedback on the homework that you do.
Practical
The lessons will be taught in Korean as much as possible; however, we can use Dutch and/or English as a support language if this fits with the needs of the group. The textbook and workbook are in English.
You can order the course books via our special book page. Please make sure that you order these in advance as there can sometimes be delivery delays.
If you work or study at Utrecht University (or are there on exchange), you receive a 15% discount on this course. Register with your university email address so we can process this automatically for you.