Dutch exam training course for the AKV-exam – dentists
Locations: Virtual Classroom, Utrecht
Level: Advanced (B2/C1)
The Dutch exam training for the AKV-exam – dentists is most suitable if you are a dentist and would like to start working in the Netherlands.
590,-
Register
Starting from 14 November 2022
+ 1 more dates
About the course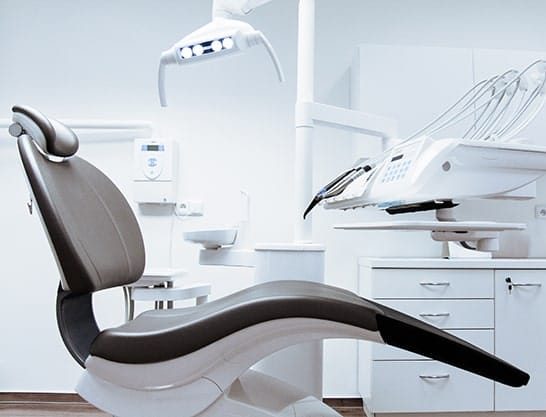 The Medical Assessment Exam Training course is aimed at dentists who wish to become accredited members of the BIG register in the Netherlands and therefore shortly need to take the AKV (Algemene kennis en vaardigheden, General Knowledge and Skills) test as part of the Medical Assessment exam.
Our exam course for the Dutch language element will prepare you for the following four aspects of the AKV test:
drawing out the main meaning of an article
giving a presentation
the dentist-patient interview
writing a report
This course will give you the skills you need to help you take the AKV test, but you should already have the language level (B2) needed for the exam, that is, at least Dutch State Exam Level II. (Staatsexamen NT2- II ). If you doubt about your level, or if you took the state exam a long time ago, we advise you to take our free placement test.
Learning goals
By the end of the course, you should:
understand fully what is required of them in each of the four parts of the test and know what they need to do.
be able to distinguish main points from side issues in a text and have practised summarising the main point of an article using referring words, linking words and correct grammatical structure.
know the basics of giving a short presentation using MS Powerpoint.
have practised conducting a dentist-patient interview in which they have covered aspects such as showing appropriate care, summarising and probing into what the patient says, and rounding off with a statement regarding follow-up appointments.
know what is expected of them in writing up the doctor-patient interview in MS Word, and have practised doing so.
Method
Each of the four exam components are dealt with and practised in a focused way, partly as a class and partly in groups of two or three.
The teacher will provide copies of the teaching materials during the lessons.
Time investment
This exam training course consists of 7 sessions at Babel in Utrecht or in the virtual classroom.
The advised self-study load is approximately 3 hours per lesson, including the obligatory hour of private study with the group.
Practical
The language of instruction is Dutch.
The teacher will provide copies of the teaching materials during the lessons.
Students are required to attend a minimum of 80% of the classes and to play an active role. Attendance at at least 6 of the 7 classes will ensure you receive a certificate of attendance. There are no in-course tests.
If you work or study at Utrecht University you will receive a 15% discount. Please register with your UU email address. Your registration will then be processed automatically.
Schedule
Starting date: 14 November 2022 (Virtual Classroom)

| | | | |
| --- | --- | --- | --- |
| Day | Date | Start | End |
| Monday | 14 November 2022 | 13:15 | 15:45 |
| Monday | 21 November 2022 | 13:15 | 15:45 |
| Monday | 28 November 2022 | 13:15 | 15:45 |
| Monday | 5 December 2022 | 13:15 | 15:45 |
| Monday | 12 December 2022 | 13:15 | 15:45 |
| Monday | 19 December 2022 | 13:15 | 15:45 |
| Monday | 2 January 2023 | 13:15 | 15:45 |

Starting date: 16 November 2022 (Utrecht)

| | | | |
| --- | --- | --- | --- |
| Day | Date | Start | End |
| Wednesday | 16 November 2022 | 11:00 | 13:30 |
| Wednesday | 23 November 2022 | 11:00 | 13:30 |
| Wednesday | 30 November 2022 | 11:00 | 13:30 |
| Wednesday | 7 December 2022 | 11:00 | 13:30 |
| Wednesday | 14 December 2022 | 11:00 | 13:30 |
| Wednesday | 21 December 2022 | 11:00 | 13:30 |
| Wednesday | 4 January 2023 | 11:00 | 13:30 |