Individual language training
Due to the coronavirus, it is no longer possible to offer tailor-made courses at our teaching facilities. Therefore, we teach our individual language courses in the virtual classroom. To introduce our clients to the virtual classroom, we offer temporarily a 20% discount on our tailor-made courses. Click here for more information.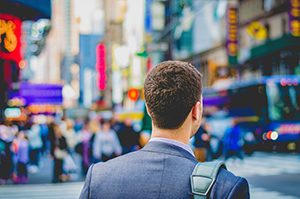 A one-to-one language course is the fastest way to learn a new language. Babel provides private courses in almost any language, adjusting their programmes to meet the specific wishes and capabilities of the learner. We have broad experience of giving personalised lessons to individuals, businesses, publicly-funded bodies and non-profit organisations.
Below you can see examples of our courses. Of course, you can also put together your own programme if you wish. Are you unable to come to the institute? Have a look at our distance language learning solutions.
Please contact me Request a quotation
---
Distance course

Flexible course

Intensive course

Optimal flexibility

From 6 weeks

Tailored to your personal learning goals

Free assessment interview

Course materials included

One-to-one contact with the teacher

Eight 2-hour lessons

Tailored to your personal learning goals

Free assessment interview

Flexible course schedule

Course materials included

1 week intensive study

One-to-one contact with the teacher

Tailored to your personal learning goals

Free assessment interview

Lunch included

Learn the language fast and effectively

Course materials included

Starting at € 688,-
Starting at € 1.395,-
Starting at € 2.500,-
---
Contact us for free advice
Contact one of our advisors for free advice or a quotation within 1 business day!
---
Next steps
Before the course, a thorough assessment meeting, with both verbal and written components, is conducted with the prospective student to create a programme that should lead to their desired outcome. The course is planned around the student's existing role and work responsibilities. In addition to language learning, the student may also choose to receive input on culture, looking at conventions, customs and expectations of another culture. Students can also expect homework, tests and progress reports as a standard part of the package. Lesson times and dates can be fixed to fit around the student's diary and can also be held at the client's place of work.
At the end of the one-to-one course there will be a final assessment, with recommendations concerning further possibilities for improving the student's language level. A final certificate will be given indicating the language level achieved by the end of the course, following the European Common Framework of Reference for Languages.