Summer School Cambridge English Proficiency (C1 -> C2)
Location: Campusplein 14, Utrecht
Level: Advanced (C1/C2)
You want to know the subtleties of English and master an almost native speaker range of vocabulary and language structures. You wish to express yourself effortlessly and creatively in English in a wide variety of situations, even unfamiliar ones.
COVID-19: From the first of July onwards, several courses will be taught again at our teaching locations. This will be clearly specified on the course page. The other courses will be taught online in our virtual classroom.
€500,00
Sign up
Starting from 17 August 2020
General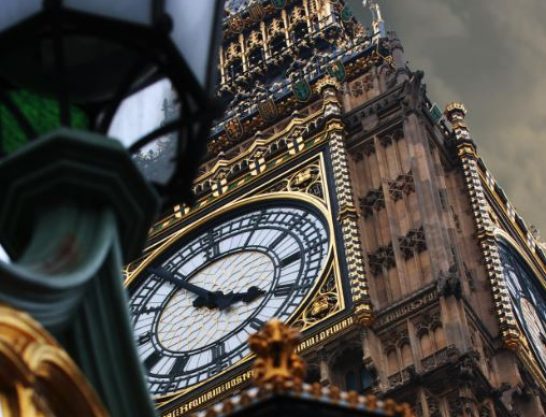 You are aware of cultural issues and can adapt your register to formal and informal situations. Then, this high-level Cambridge English Proficiency C2 course offers you the extensive practice in writing, speaking, listening and reading that you need. Interactive software will provide essential extra practice. The Babel language trainers will monitor your progress and give you regular
Learning goals
This course aims to improve your listening, speaking, reading and writing skills, and learn self-study strategies. The course aim is to reach level C2.
Method
The course focuses on:
expanding your vocabulary;
increasing high-level conversational skills;
developing reading skills
increasing awareness of cultural issues;
improving pronunciation;
perfecting knowledge of grammar;
improving listening skills;
improving writing skills;
increasing awareness of register.
Time investment
Contact hours: 27
Hours of self study at the institute: 12
Homework: 11
Total study load: 50 hours
Practical
This course is suitable for people who have reached CEFR level C1+.
You are required to do a placement test developed by Babel. This test consists of two parts: multiple choice and writing. A teacher will assess your language skills. On the basis of your test result you will get an advice about which course is suitable for you.  Please note that it can take up to 5 working days until your language level is assessed.
Starting date: 17 August 2020

| | | | |
| --- | --- | --- | --- |
| Day | Date | Start | End |
| Monday | 17 August 2020 | 10:45 | 12:15 |
| Monday | 17 August 2020 | 14:45 | 16:15 |
| Tuesday | 18 August 2020 | 10:45 | 12:15 |
| Tuesday | 18 August 2020 | 14:45 | 16:15 |
| Wednesday | 19 August 2020 | 10:45 | 12:15 |
| Wednesday | 19 August 2020 | 14:45 | 16:15 |
| Thursday | 20 August 2020 | 10:45 | 12:15 |
| Thursday | 20 August 2020 | 14:45 | 16:15 |
| Friday | 21 August 2020 | 10:45 | 12:15 |
| Friday | 21 August 2020 | 14:45 | 16:15 |
| Monday | 24 August 2020 | 10:45 | 12:15 |
| Monday | 24 August 2020 | 14:45 | 16:15 |
| Tuesday | 25 August 2020 | 10:45 | 12:15 |
| Tuesday | 25 August 2020 | 14:45 | 16:15 |
| Wednesday | 26 August 2020 | 10:45 | 12:15 |
| Wednesday | 26 August 2020 | 14:45 | 16:15 |
| Thursday | 27 August 2020 | 10:45 | 12:15 |
| Thursday | 27 August 2020 | 14:45 | 16:15 |