Summer School Cambridge English Advanced (B2 -> B2+)
Location: Campusplein 14, Utrecht
Level: Intermediate (B1/B2)
English is an increasingly important international common language and therefore essential to communication in today's global world. Would you like be a better communicator and push your English to a more advanced B2+ level? Then, join us! During this challenging, Advanced Cambridge English course, we will help you on your way.
Are you curious what it is like to attend language classes in our virtual classroom? Watch our demo and take a (online) tour in our virtual classroom.
€ 460,00
Sign up
Starting from 3 August 2020
General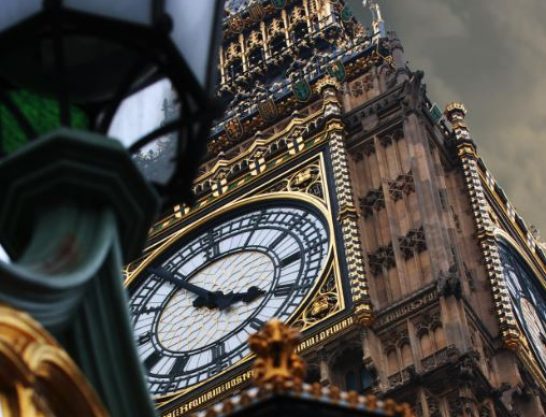 We will use a great variety of interactive exercises and stimulating classroom activities to improve your reading, listening and writing skills. Additionally, conversation practice, vocabulary work, personal feedback, learning strategies and grammar revision will ensure that you achieve these goals.
Learning goals
This course aims to improve your listening, speaking, reading and writing skills, and learn self-study strategies. The course aim is to reach level B2+.
Method
The course focuses on:
expanding your vocabulary
increasing general conversational skills
developing reading skills
acquiring learning skills
improving pronunciation
increasing knowledge of grammar
improving listening skills
improving writing skills
Time investment
Contact hours: 27
Hours of self study at the institute: 12
Homework: 11
Total study load: 50 hours
Practical
This course is suitable for people who have reached CEFR level B2.
You are required to do a placement test developed by Babel. This test consists of two parts: multiple choice and writing. A teacher will assess your language skills. On the basis of your test result you will get an advice about which course is suitable for you.  Please note that it can take up to 5 working days until your language level is assessed.
Starting date: 3 August 2020

| | | | |
| --- | --- | --- | --- |
| Day | Date | Start | End |
| Monday | 3 August 2020 | 09:00 | 10:30 |
| Monday | 3 August 2020 | 13:00 | 14:30 |
| Tuesday | 4 August 2020 | 09:00 | 10:30 |
| Tuesday | 4 August 2020 | 13:00 | 14:30 |
| Wednesday | 5 August 2020 | 09:00 | 10:30 |
| Wednesday | 5 August 2020 | 13:00 | 14:30 |
| Thursday | 6 August 2020 | 09:00 | 10:30 |
| Thursday | 6 August 2020 | 13:00 | 14:30 |
| Friday | 7 August 2020 | 09:00 | 10:30 |
| Friday | 7 August 2020 | 13:00 | 14:30 |
| Monday | 10 August 2020 | 09:00 | 10:30 |
| Monday | 10 August 2020 | 13:00 | 14:30 |
| Tuesday | 11 August 2020 | 09:00 | 10:30 |
| Tuesday | 11 August 2020 | 13:00 | 14:30 |
| Wednesday | 12 August 2020 | 09:00 | 10:30 |
| Wednesday | 12 August 2020 | 13:00 | 14:30 |
| Thursday | 13 August 2020 | 09:00 | 10:30 |
| Thursday | 13 August 2020 | 13:00 | 14:30 |