Summer School Dutch Level 6 (B2 -> B2+)
Location: Online, Virtual Classroom
Level: Intermediate (B1/B2), Advanced (C1/C2)
Are you ready to bring your Dutch to a higher level? This advanced course in Dutch offers you the opportunity to improve your Dutch language skills.
Are you curious what it is like to attend language classes in our virtual classroom? Watch our demo and take a (online) tour in our virtual classroom.
€ 510,00
Sign up
Starting from 6 July 2020
General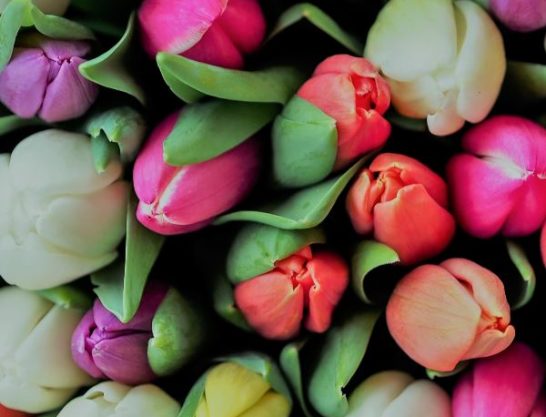 The Summer School course Dutch level 6 focuses on an active command of the language (speaking and writing), but it also enables you to improve your reading comprehension. Dutch language level 6 will expand your language skills and increase your saying power.
This course is ideal for language learners who have passed the NT2 State Exam programme 2, but who would like to express themselves more fluently and expand their vocabulary. It can still be quite tricky to find the right words and the correct tone in writing or in a conversation. This course will expand your language skills and increase your saying power.
Learning goals
The course aim is to reach level B2+. You can start with level B1.
At the end of this course, participants will feel more confident in Dutch. They can express themselves more fluently and spontaneously (B2+ level, CEFR). After completing this course, a participant is able to:
Understand a wide range of demanding, longer texts.
Demonstrate more variety in use of vocabulary.
Express ideas more fluently and spontaneously.
Use language effectively for social and professional purposes.
Participants can understand the main idea of complex texts, both with concrete and abstract subjects, including technical discourse in the participant's own professional field. Participants can react fluently and spontaneously, in such a way that a normal exchange is possible with native speakers of Dutch, without any strain on either side.
Participants can produce a clear, detailed text on a wide range of subjects, and they can give their opinion on a topical issue and give advantages as well as disadvantages of different options.
Method
Different competences will be discussed during the classes. Assignments will be made in class, in groups, pairs or individually.
Course activities include:
Reading comprehension
Vocabulary exercises
Discussions -presenting
Grammar exercises
Writing exercises
Time Investment
Contact hours: 27
Hours of self study at the institute: 23
Total study load: 50 hours
Practical
The language of instruction is Dutch.
This course is relevant when you have CEF-score, at least level B1 for the components language structures, writing and self assessment. You are required to do a placement test. This test consists of two parts: multiple choice and writing. A teacher will assess your language skills. On the basis of your test result you will get an advice about which course is suitable for you.
Starting date: 6 July 2020

| | | | |
| --- | --- | --- | --- |
| Day | Date | Start | End |
| Monday | 6 July 2020 | 10:45 | 12:15 |
| Monday | 6 July 2020 | 14:45 | 16:15 |
| Tuesday | 7 July 2020 | 10:45 | 12:15 |
| Tuesday | 7 July 2020 | 14:45 | 16:15 |
| Wednesday | 8 July 2020 | 10:45 | 12:15 |
| Wednesday | 8 July 2020 | 14:45 | 16:15 |
| Thursday | 9 July 2020 | 10:45 | 12:15 |
| Thursday | 9 July 2020 | 14:45 | 16:15 |
| Friday | 10 July 2020 | 10:45 | 12:15 |
| Friday | 10 July 2020 | 14:45 | 16:15 |
| Monday | 13 July 2020 | 10:45 | 12:15 |
| Monday | 13 July 2020 | 14:45 | 16:15 |
| Tuesday | 14 July 2020 | 10:45 | 12:15 |
| Tuesday | 14 July 2020 | 14:45 | 16:15 |
| Wednesday | 15 July 2020 | 10:45 | 12:15 |
| Wednesday | 15 July 2020 | 14:45 | 16:15 |
| Thursday | 16 July 2020 | 10:45 | 12:15 |
| Thursday | 16 July 2020 | 14:45 | 16:15 |