Teaching in English for (near) native speakers
Level: Intermediate (B1/B2), Advanced (C1/C2)
The growing number of international students requires more and more lecturers to teach in English nowadays. Have you already taught some of your lectures in English and do you have a good command of the language? Still, would you like to know more about the underlying principles of lecturing in English? Then, this short course in EMI is exactly what you need. The course will familiarise you with the main concepts of English as a Medium of Instruction (EMI), the theory of teaching in English to an international body of students.
During the lockdown, all our on-site courses will be taught in the virtual classroom. As soon as it is possible, we will switch back to teaching on location. So, you can enrol without any problems for an on-site language course. We offer you a worry-free start to your course with our flexible booking policy.
We did not (yet) plan in a new course.
This course is also offered tailor-made. Feel free to contact us for a quotation.
About this course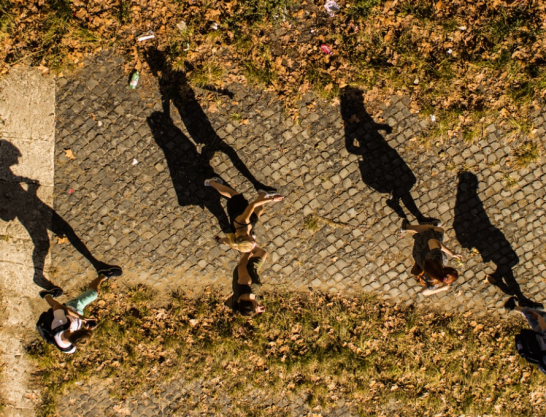 Follow this intensive 2-session EMI course if you wish to boost your teaching skills in English.
After this course:
You will have a deeper understanding of how you can optimize learning in the international classroom.
You will be better able to structure your lecture
You are able to deal effectively with a culturally diverse group of students
Can create an atmosphere conducive to learning.
You will be required to share your own teaching experiences and reflect on how you can implement new EMI techniques in your own teaching. Additionally, you will learn useful strategies to interact with internationally mobiles students, to check for understanding and scaffold your lecture. The course is based on current research in the EMI field and our own extensive experience of teaching EMI courses at Utrecht University and abroad. It uses relevant, authentic input from the international classroom.
Learning goals
This course is aimed at teaching staff wishing to learn more the EMI methodolgy. You already have with an excellent command of English (C1-/C2).
After completing this course…
You master some inclusion techniques for the international classroom
You are more adept at scaffolding your lecture
You know how to ensure that students learn more from your classes
You can better manage your students' anxieties in EMI
You have a good understanding the field of EMI
Method
The course consists of mini lectures and short activities, followed by discussion in pairs or in plenary. You will also analyse other lectures and will be required to regularly reflect on how to implement the EMI techniques discussed in your own teaching.
Time investment
This crash course in EMI consists of 2 sessions of 3 hours at Babel in Utrecht. The advised self-study load is 2 hours for session 2. You will also be required to fill out a questionnaire about your own lecturing experience prior to the start of the course.
Practical
The language of instruction is English.
If you work at Utrecht University you will receive a 15% discount. Please register with your UU email address. Your registration will then be processed automatically.
You will  be required to fill out a questionnaire about your own lecturing experience prior to the start of the course.
You will receive a certificate of attendance if you attend both sessions.