Cambridge First Intensive (B2)
Location: Nieuwegracht 60, Utrecht
Level: Intermediate (B1/B2)
Do you want to prepare to take your Cambridge First exam (also sometimes known as the FCE exam), or are you working towards level B2 and would like to develop your language abilities in an intensive summer course? Then this is the perfect option for you!

Babel is the partner of both the British Council and Cambridge Assessment English, meaning we can fully prepare you for the exam. You can also choose to take your exam with us. We will support you every step of the way.

Over four weeks, you will learn the essential vocabulary, grammar and skills you need to succeed in the Cambridge First exam or to reach level B2. You will receive focused and personalised support from your language trainer and have lots of opportunity to speak to your classmates and your trainer. 
€ 695,00
Sign up
Starting from 26 July 2021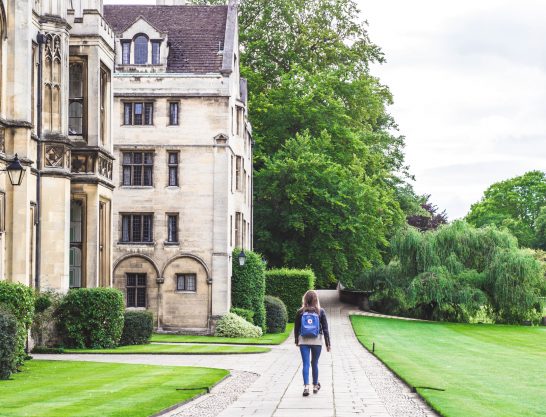 This course runs over four weeks, for sixteen lessons of 2.5 hours. In every class, you will work with your language trainer and your classmates on material that is at B2 level. Things you will learn will include
Writing in clear, accurate English (for studies and work)

English grammar (particularly conditionals and past forms)

Speaking with confidence about your ideas and plans 

Listening to a range of accents in (British) English

What kinds of tasks are included in the Cambridge First exam

How to do well in the exam
This course is suitable for anyone aged 17 to 20 who wants to learn English to level B2. You should be at level B1 to join the course. Not sure what level you are? Take our free placement test here. 
The aim of the course is to get you ready to succeed in the exam, if that is your end goal, but equally importantly, to be more confident when you use English, in both writing and speaking. 

All Babel's courses are taught by highly-qualified professional teachers and are interactive, fun, and focused on students' needs. This means we:
Are flexible to what a group needs

Ask for your feedback on how the lessons are going, and respond to what you tell us

Use high-quality materials

Do a lot of speaking activities, in small groups and as a whole group

Teach grammar and vocabulary in a way that connects them to real life use

Encourage students to learn outside the classroom too
This course consists of 16 lessons of 2.5 hours, over four weeks. One day of the week is free for self-study activities, homework, and practising using English independently. 
You should expect to do at least 8 hours per week of self study and revision. If you are taking the exam, this includes working on practice exams and receiving feedback on how you did.

The language of instruction is English.

You will be working with a book. You can order this book on our

special book page

. Please ensure you have your book ready for the first session.

You will receive a certificate of participation if you follow at least 80% of the classes.
If you work or study at Utrecht University you will receive a 15% discount. Please register with your UU email address. Your registration will then be processed automatically.
Starting date: 26 July 2021

| | | | |
| --- | --- | --- | --- |
| Day | Date | Start | End |
| Monday | 26 July 2021 | 09:30 | 12:00 |
| Tuesday | 27 July 2021 | 09:30 | 12:00 |
| Thursday | 29 July 2021 | 09:30 | 12:00 |
| Friday | 30 July 2021 | 09:30 | 12:00 |
| Monday | 2 August 2021 | 09:30 | 12:00 |
| Tuesday | 3 August 2021 | 09:30 | 12:00 |
| Thursday | 5 August 2021 | 09:30 | 12:00 |
| Friday | 6 August 2021 | 09:30 | 12:00 |
| Monday | 9 August 2021 | 09:30 | 12:00 |
| Tuesday | 10 August 2021 | 09:30 | 12:00 |
| Thursday | 12 August 2021 | 09:30 | 12:00 |
| Friday | 13 August 2021 | 09:30 | 12:00 |
| Monday | 16 August 2021 | 09:30 | 12:00 |
| Tuesday | 17 August 2021 | 09:30 | 12:00 |
| Thursday | 19 August 2021 | 09:30 | 12:00 |
| Friday | 20 August 2021 | 09:30 | 12:00 |