Summer School Dutch Level 5 (B1 -> B2)
Level: Intermediate (B1/B2)
Invest in your future, bring your Dutch to the next level! This upper-intermediate course in Dutch offers you the opportunity to learn the Dutch language fast and well.
During the lockdown, all our on-site courses will be taught in the virtual classroom. As soon as it is possible, we will switch back to teaching on location. So, you can enrol without any problems for an on-site language course. We offer you a worry-free start to your course with our flexible booking policy.
We did not (yet) plan in a new course.
This course is also offered tailor-made. Feel free to contact us for a quotation.
About the Summer School course Dutch Level 5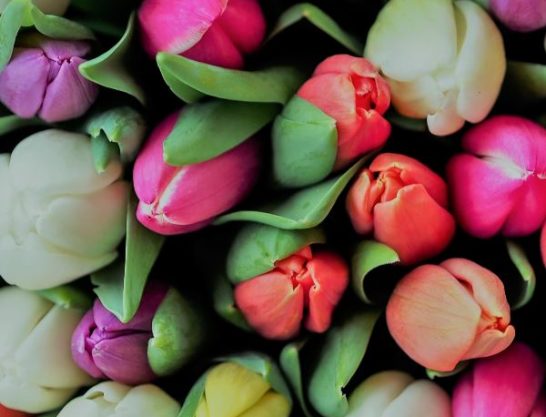 The course aim is to reach level B2. It covers the four skills of listening, reading, writing and speaking. During the course you will also become more familiar with Dutch customs and manners. If you are looking to become a more proficient user of Dutch, this is the course for you!
The following themes will be covered: holidays, spare time, transportation, nature and landscape, eating and drinking, environment, safety and health, economics and work, and science.
Learning goals
The course aim is to reach level B2 (CEF).
After completing the Summer School course Dutch Level 5:
Participants can understand the main idea of complex texts, both with concrete and abstract subjects, including technical discourse in the participant's own professional field.
Participants can react fluently and spontaneously, in such a way that a normal exchange is possible with native speakers of Dutch, without any strain on either side.
Participants can produce a clear, detailed text on a wide range of subjects, and they can give their opinion on a topical issue and give advantages as well as disadvantages of different options.
Method
Course activities include:
Speaking fluently
Discussions
Oral and written summaries
Grammar exercises
Letter writing
Preparation for the NT2 exam programme II
Time Investment
Contact hours: 57
Hours of self study: 60
Total study load: 117 hours
Practical
The language of instruction is Dutch.
The Summer School course Dutch Level 5 is suitable for people who have reached B1 level (CEFR).. You are required to do a placement test. This test consists of two parts: multiple choice and writing. A teacher will assess your language skills. On the basis of your test result you will get an advice about which course is suitable for you.