Summer School Dutch Language Level 7 (B2+ -> C1)
Level: Advanced (C1/C2)
Are you ready to bring your already advanced level of Dutch to an even higher level? This advanced course in Dutch offers you the opportunity to further improve your Dutch language skills.
During the lockdown, all our on-site courses will be taught in the virtual classroom. As soon as it is possible, we will switch back to teaching on location. So, you can enrol without any problems for an on-site language course. We offer you a worry-free start to your course with our flexible booking policy.
We did not (yet) plan in a new course.
This course is also offered tailor-made. Feel free to contact us for a quotation.
About the Summer School course Dutch Level 7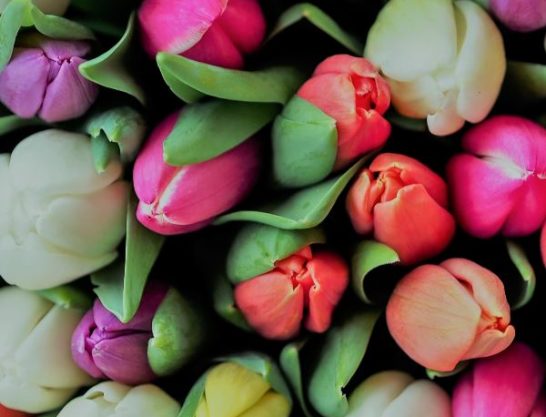 The Summer School course Dutch level 7  focuses on an active command of the language (speaking and writing), but it also enables you to improve your reading comprehension. Dutch language level 7 is a follow-up of the course Dutch level 6 and will further expand your language skills and increase your saying power.
The higher your level of Dutch, the more important it is to get the subtle details of the language right. And so this course uses current topics and issues to focus on language in more complex situations, where emotions, well-grounded opinions and deeper knowledge of the culture all play a role.
The Netherlands is well known to many people as one of the most liberal countries in the Western world, but in reality the picture is a lot more complicated when it comes to, say, people's beliefs on ethical and moral questions.
During the course, numerous cultural and social subjects will be explained and discussed, such as how to deal with cultural differences and a variety of socio-economic issues.
Learning goals
The course aim is to reach level C1. This course has a minimum language requirement of B2/C1.
At the end of this course, participants will feel more confident in Dutch. They can express themselves more fluently and spontaneously and better understand subtle nuances in written and spoken Dutch (C1 level, CEFR). After completing this course, a participant is able to:
Understand a wide range of demanding, longer texts.
Demonstrate much more variety in use of vocabulary.
Express ideas more fluently and spontaneously.
Use language effectively for social, academic and professional purposes.
Method
A diverse range of activities will help you develop your language skills in class, including whole class, group or pair work and individual tasks.
Course activities include:
Reading comprehension
Vocabulary exercises
Discussions
Presenting
Grammar exercises
Writing exercises
Time Investment
Contact hours: 27
Hours of self study at the institute: 23
Total study load: 50 hours
Practical
The language of instruction is Dutch.
This course is relevant when you have CEFR-score, at least level B2 for the components language structures, writing and self assessment. You are required to do a placement test. This test consists of two parts: multiple choice and writing. A teacher will assess your language skills. On the basis of your test result you will get an advice about which course is suitable for you.