Boost your English level with a Cambridge English summer course!
Are you dreaming of studying or working abroad? Need to get your English up to scratch before you start your (English language) university course? Want to make new friends abroad? Or are you just looking for a fun summer learning experience? Our Cambridge English summer courses are perfect for you!
Give your English an enormous boost in just four weeks. Learn with people of your age on location in Utrecht.
---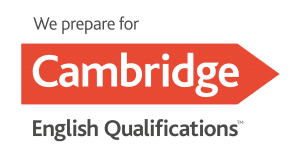 The summer course will prepare you to take a Cambridge English exam. Cambridge English qualifications are recognised worldwide by universities, higher education institutes, and employers (as well as for immigration purposes!) Getting your Cambridge qualification will also improve your chances of registering for the course of your dreams. Not to mention that it looks great on your CV! Even more good news: the certificate is valid forever.
Want to learn more about Cambridge English qualifications? Read our blog post about this here. Babel is an official Cambridge English preparation centre and exam centre, meaning you can also register to take your exam with us.
---
About the course
The courses start on July 26th. Our summer courses last four weeks and include 16 lessons of 2.5 hours. Every week you will come together with your classmates (all aged 17 to 20) and an experienced, enthusiastic teacher.
You will have lessons four times a week every week, with one day free for self-study and homework. You will need to have at least 8 hours per week free for self-study tasks. If you are going to take your Cambridge exam, you should also expect to do exam practice tasks and receive feedback on this.
---
Choose the level that's right for you
Not sure which course fits your level best? Then take our free placement test and find out!